Latest News for July 2019
Sharmans would like to welcome the newest member to our dispute resolution team; Nastassia Khilkevich. Nastassia qualified as a Legal Executive in 2013 and in 2016, qualified as a solicitor.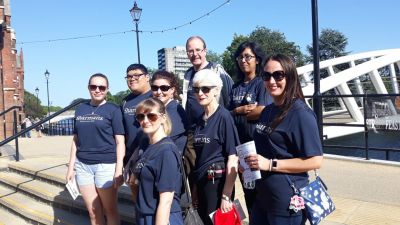 This year's Bedford Legal Walk saw another great turnout as local firms and other legal organisations participated in teams to raise money for the Eastern Legal Support Trust. Participants of the Sharmans team included Paul Gastardo, Philip Elliott, Tharshani Siva, Emma Hawkey, Clare Powell, Mel Lawrence and Ruth Burrell.