Retirement of Janet Brown
Today we are saying goodbye to Janet Brown, who is retiring. Janet has been with us for the last 14 years as a legal executive in our Family Law Department. She will be keenly missed.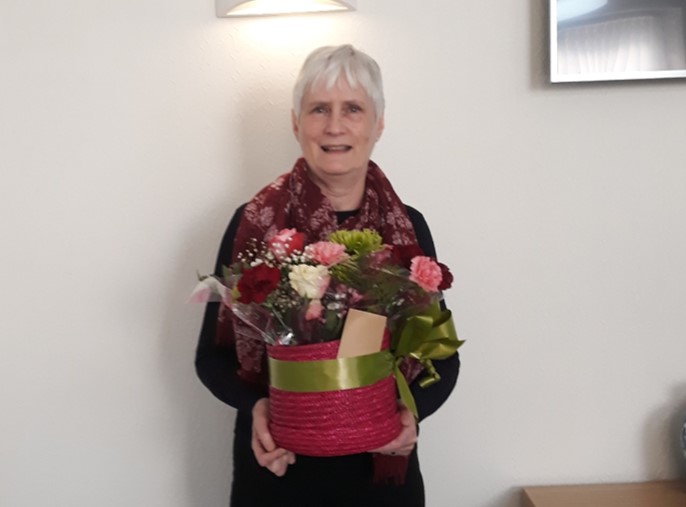 Above is a photo of Janet with one of her gifts from the firm after her presentation given by one of the firm's Partners; Philip Elliott. We wish Janet all the best for her retirement and for what her future will hold.