Despite being in the midst of winter, it was surprisingly sunny for this year's Soupfest on 3rd December 2019. Once again, there was a great turnout – we even had a visit from Tom Skinner from series 15 of The Apprentice. It's wonderful to see such a worthwhile festival grow in popularity each year. This time, we were pleased to sponsor the marquee to shelter the very helpful group of volunteers… and the soup!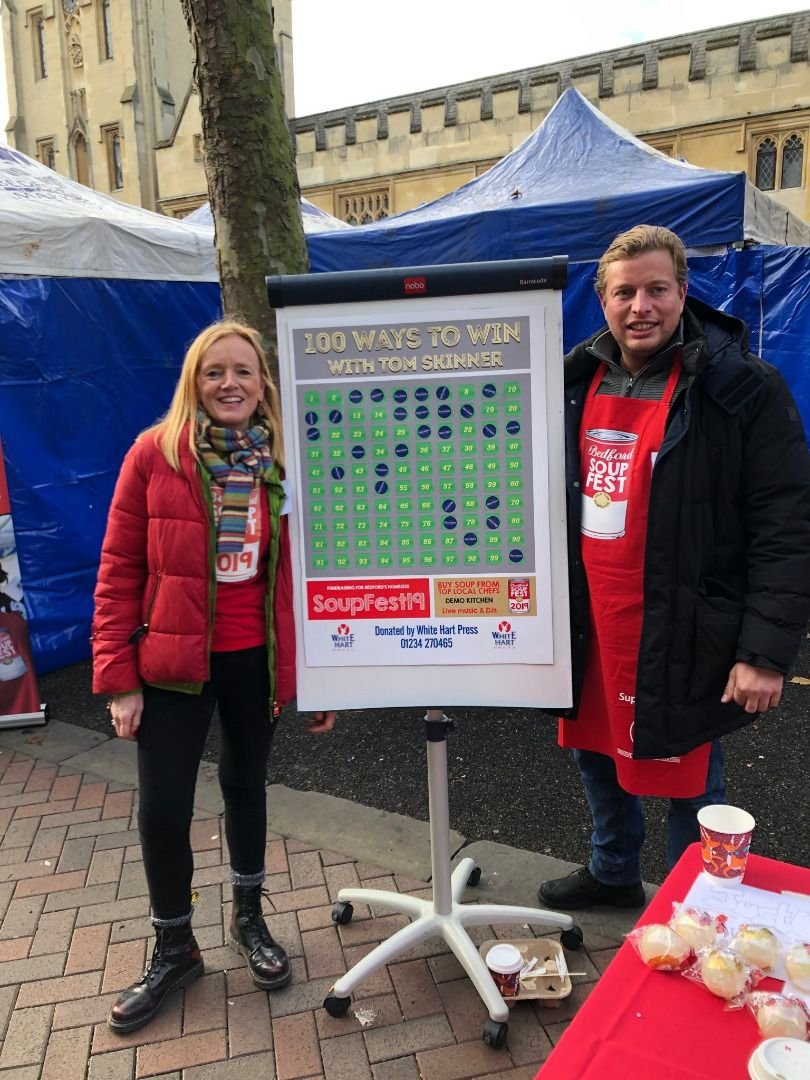 Soupfest continues to provide support for Bedford's homeless and we are pleased to see that so many people came to support the event. Below, you can see some of our Staff and Partners joining in on the fun and sampling some of the fine soups donated by Bedford's local businesses.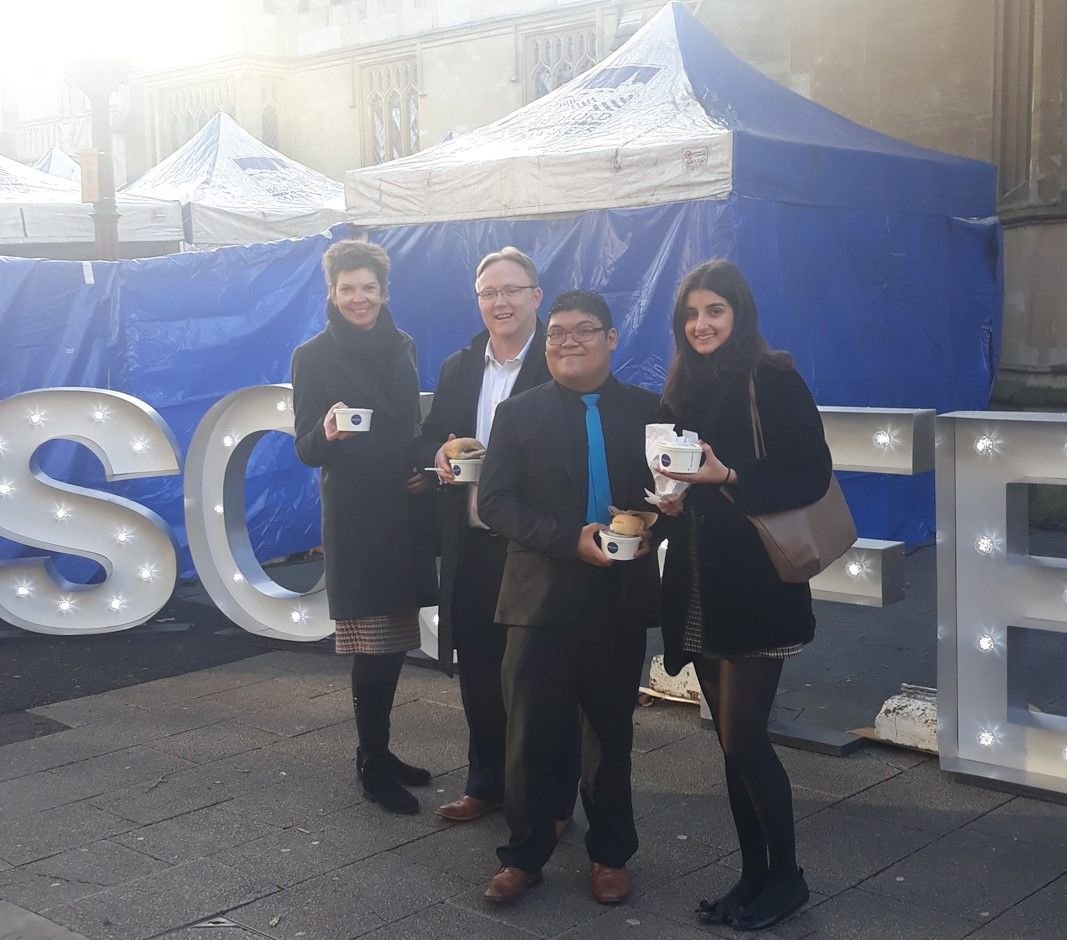 To know more about Soupfest, what they have done so far and what their plans are going forward, visit their website.