Christmas Jumper Day 2019
Once again, the Staff and Partners of Sharmans proudly support Save the Children's Christmas Jumper Day. Below, you can see members of Sharmans wearing the festive spirit on their sleeves.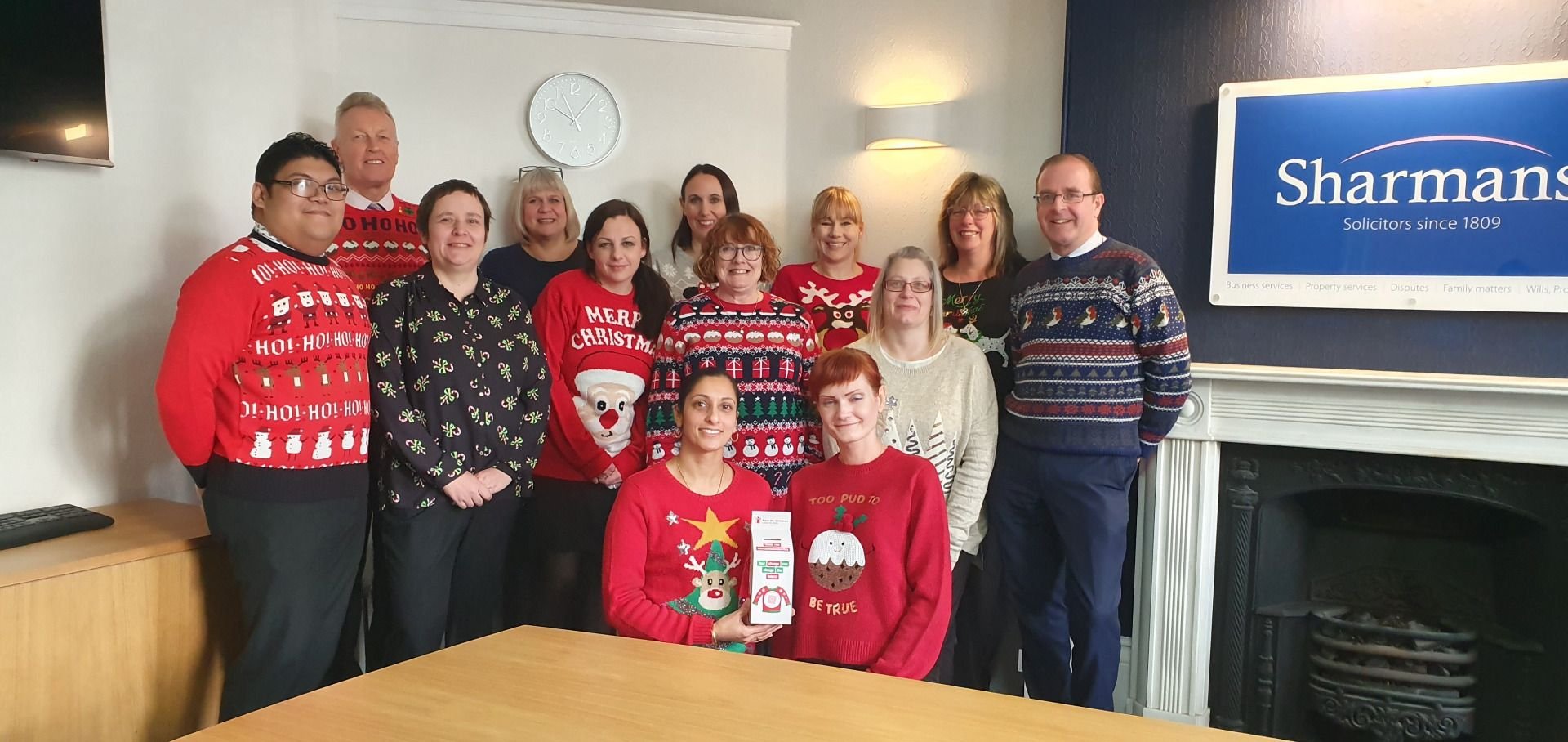 Save the Children seeks to improve the lives of children through better education, health care, and economic opportunities, as well as providing emergency aid in natural disasters, war, and other conflicts. The organisation exists to help every child reach their full potential by making sure children stay safe, healthy and keep learning. Your donation helps them find new ways to reach children who are most in need, no matter where they're growing up. Learn about our organisation by visiting their website.