25 years with Sharmans - Lynne Jones
Today we have been celebrating the continued service of one of our receptionists. Lynne Jones has been with us for 25 years. Lynne joined Sharmans in 1994 and has since been an integral member of our firm. She is frequently complimented by our clients on the cheerful way that they are greeted.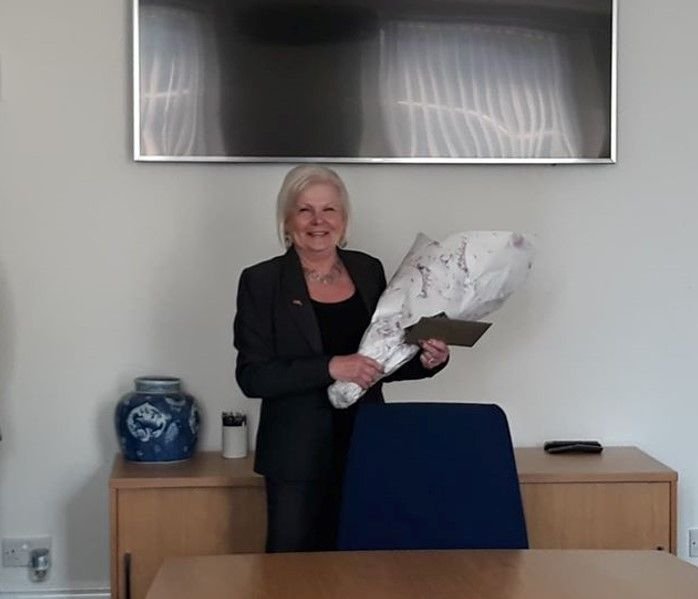 Above is a photo of Lynne with her gifts from the firm after her presentation given by one of the firm's Partners; Philip Elliott. We would like to thank Lynne for her years of service and look forward to many more.