Mental health problems impact upon one in four of people, yet people are still afraid to talk about it. Time to Talk Day encourages everyone to talk about mental health.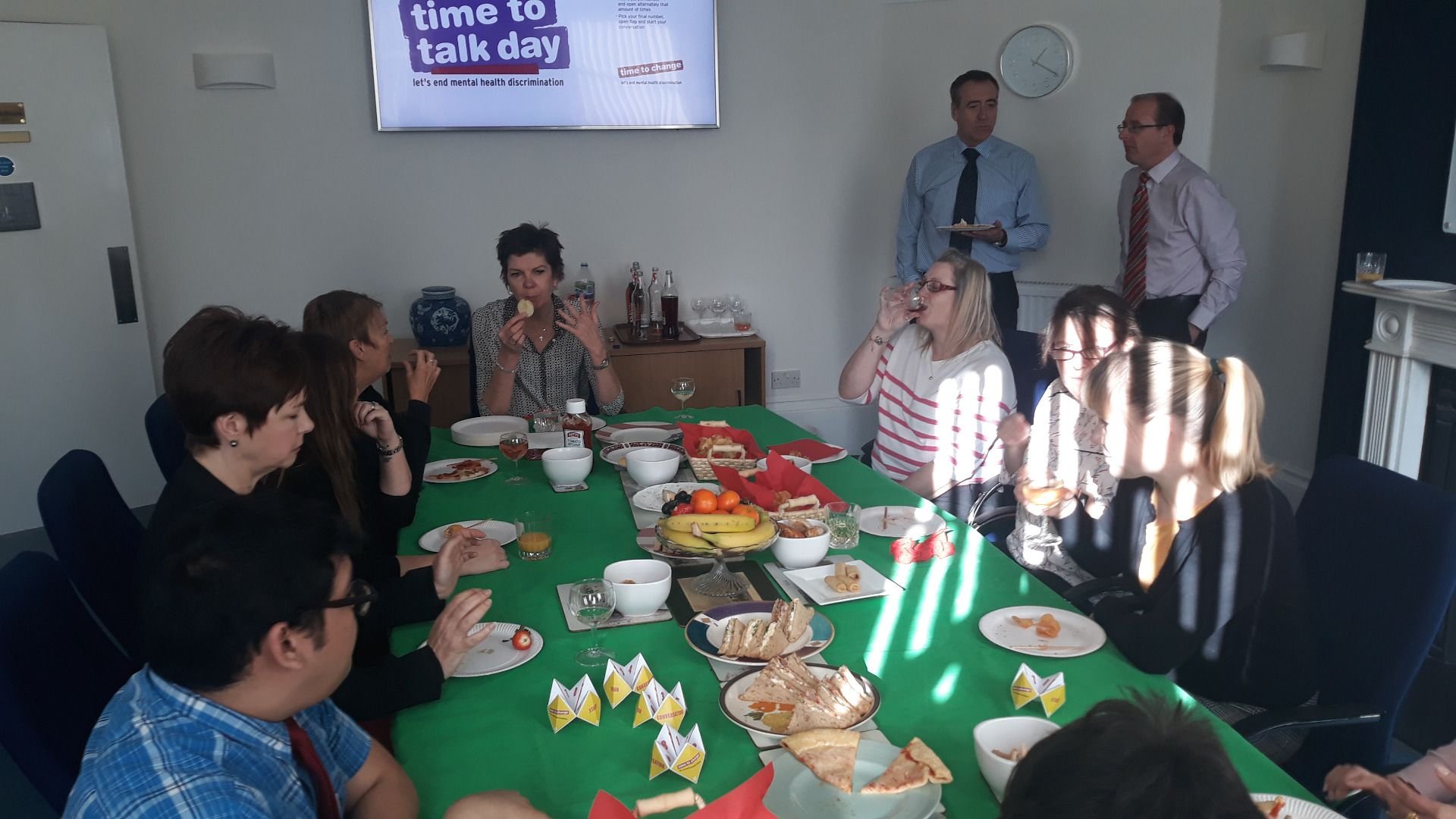 Here at Sharmans; the right food, the right company and the right atmosphere made for a very successful Time to Talk Day lunch. Staff and Partners from every department took part and many stories relating to mental health as well as the daily stresses of life were shared.
Opening the dialogue for people to talk about important issues such as mental health goes a long way towards nurturing a friendly and supportive environment in the workplace.
To learn more about Time to Talk Day, visit their website at www.time-to-change.org.uk/time-talk-day