LawNet Challenge - Ready to go
The representatives of Sharmans set off for Yorkshire to climb the Yorkshire 3 Peaks this weekend. The weather is forecast to be favourable during their 24-mile hike, climbing the 3 highest peaks in Yorkshire.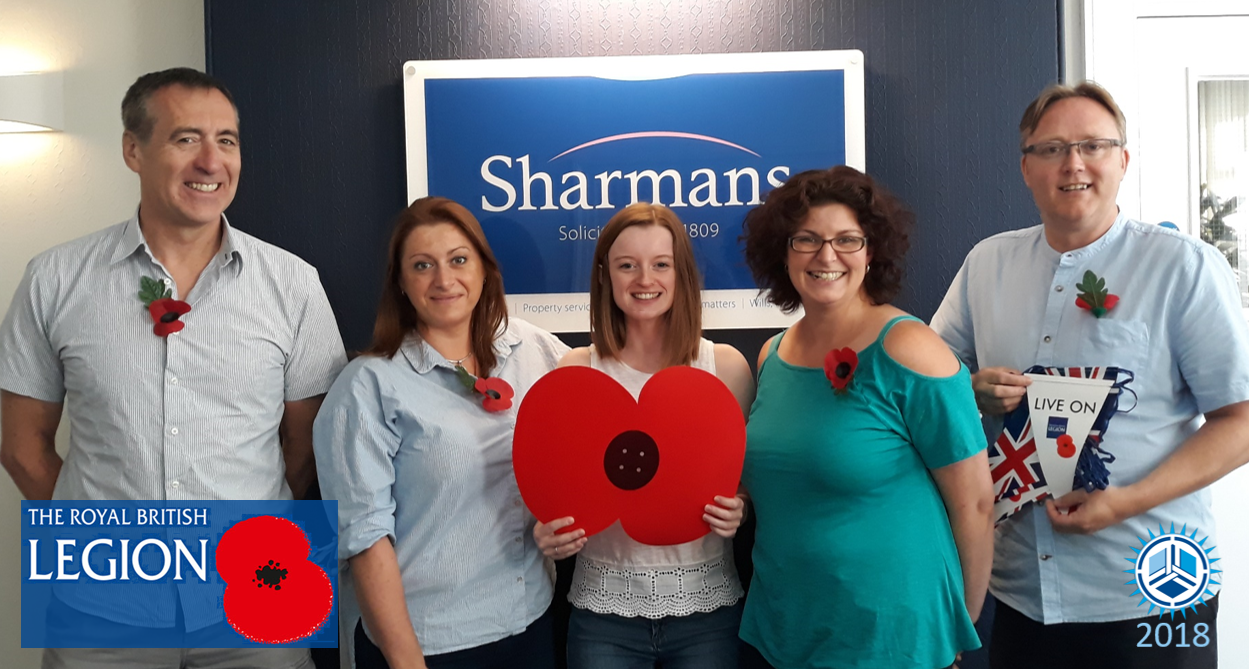 From left to right, you see Simon Parrott, Helen Broom, Anna Jenkins, Mel Lawrence & Jonathan Copper ready and raring to go and tackle this year's LawNet challenge.
So far, we have raised £1,062.50 for the Royal British Legion Poppy Appeal However, it is not too late to show your support. To sponsor us, visit our VirginMoneyGiving page.
We would like to thank all those who have donated so far. We appreciate your generous support.