Challenge Cancer Campaign
On the 26th September 2014, Bedford Hospital launched their Challenge Cancer fundraising campaign. Thanks to generous sponsors and donations, we were able to raise a total of £2631.25 towards the campaign through our climbing expedition to Snowdonia last year.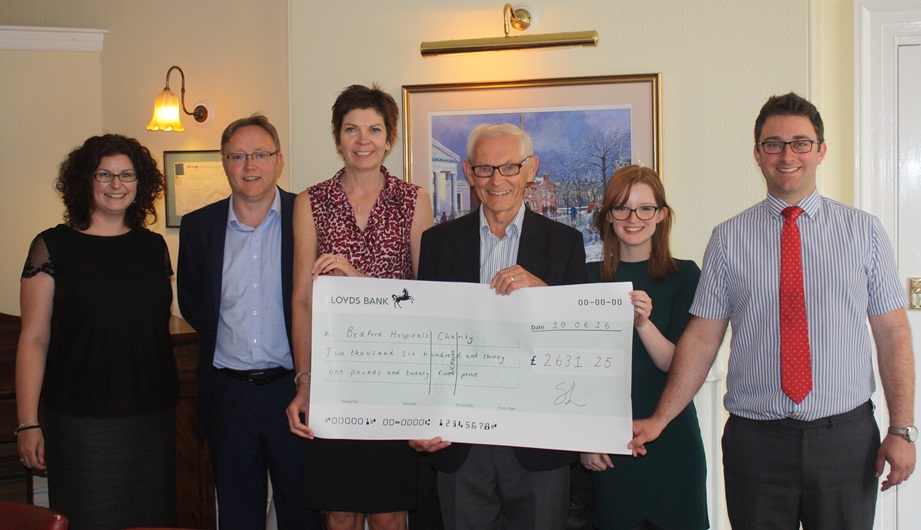 On the 10th of June 2016, we tweeted a picture featuring staff and Partners of Sharman Law handing the cheque over to Gordon Beeden, the Vice Chair of Bedford Hospital.
Now that the Challenge Cancer campaign has been successfully completed, two of our Partners (Mel Lawrence and Philip Elliott) were invited to a reception held by Bedford Hospital on the 18th of January 2017. There, it was announced that the target of £750,000 had been met and we are delighted to have been able to help in that sum being raised.
Two-thirds of the money raised has been spent on improving services at the Primrose Unit of Bedford Hospital and the remainder of the monies has been spent on purchasing new specialist equipment. Mel and Philip were delighted to be invited to the reception and to see how well the funds were being spent. We would like to congratulate Bedford Hospital on their successful campaign and thank everyone who sponsored us to enable us to help this worthy cause.
To read more about Bedford Hospital and the Challenge Cancer campaign, visit their website at: http://www.bedfordhospitalcharity.org.uk/cchallenge